You have probably seen designer & lettering artist Danielle Evans' work via clients such as Target, Disney, Bath & Body Works, Kellogg, and The Washington Post (to name a few) and have thought, 'wow, that's pretty cool' – as have I.
So what a treat when I got the email asking if I'd like to photograph her for the Summer 2016 issue of Where Women Cook magazine.
I have to admit, however, that I was a little confused that her story would be for Where Women Cook issue, and not the Where Women Create issue…but once inside Danielle's home, it was evident that this designer loved to cook as well.
Thank you, as always, Stampington and Where Women Cook, for the many opportunities to contribute to your trio of magazines; and to Danielle, for being such a wonderful hostess, for feeding me, and, for letting me completely rearrange your kitchen!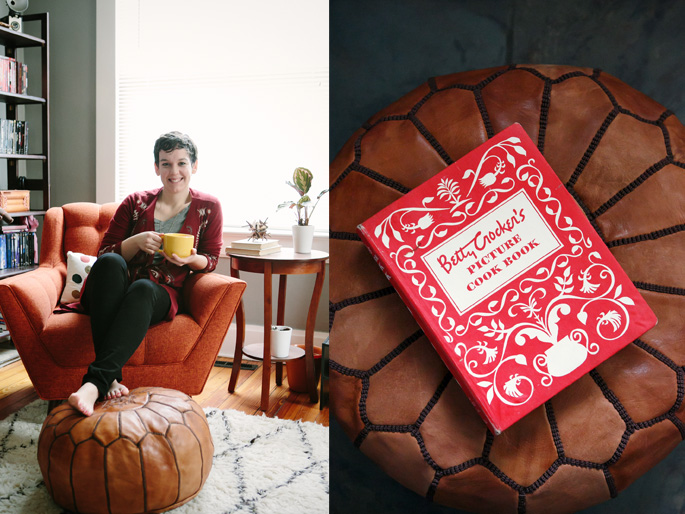 If you are not familiar with Danielle's work, below is a little idea at what she does – she plays with food, until she has created designs, words, etc. with them, creating 'food typography.'
You can visit her website to see more of what she does.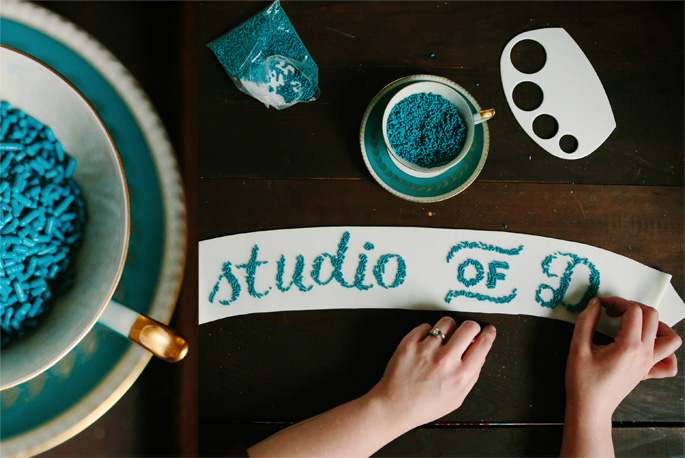 For our photo shoot, and her story, Danielle first whipped up a batch of Mexican Hot Chocolate for us, where she added warm, earthy notes of cinnamon, chili powder and a pinch of cayenne.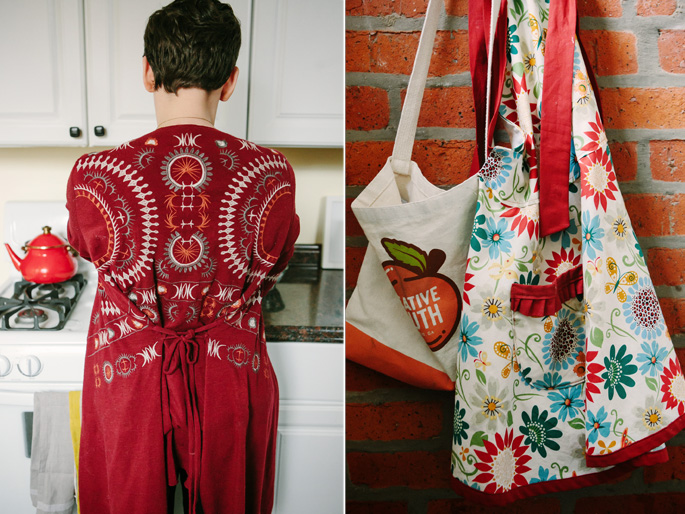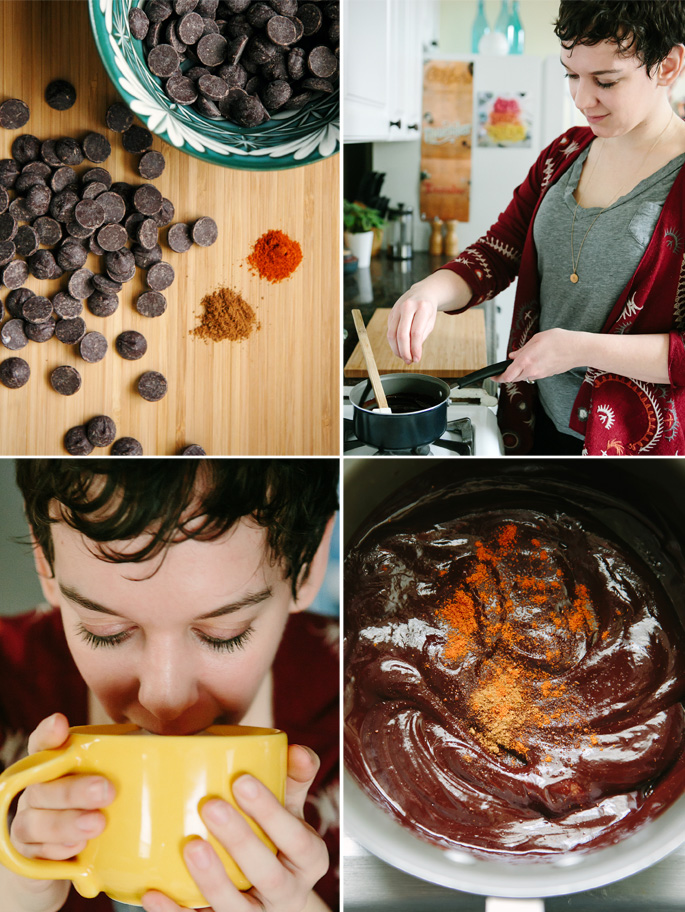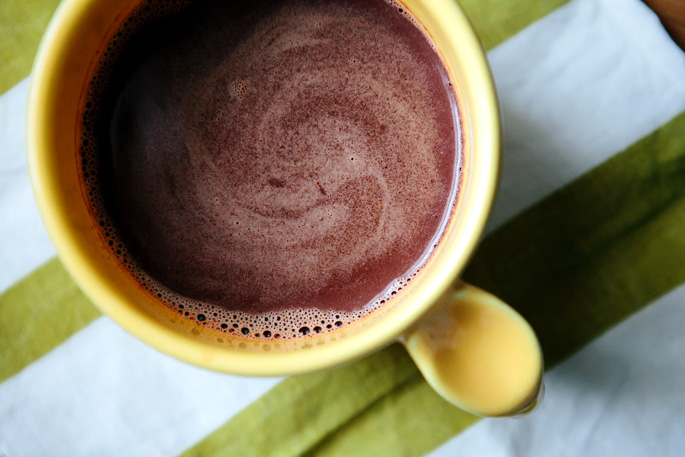 It was a cold and rainy February day, so when I learned that the next dish was a hot, hearty batch of Shakshuka, I was a pretty happy camper.
Recipes:
Mexican Hot Chocolate
Serves 2
6 oz. high quality chocolate, preferably 70% cacao or higher
2 TB water
2 cups whole milk
1/8 tsp. chili powder
Pinch of cayenne
1/2 tsp freshly ground cinnamon
Pinch of salt
1/2 cup heavy whipping creme
Stir chocolate and water continuously over low heat in a small saucepan until chocolate is melted, and smooth.
Add in 1/2 milk and continue to stir until incorporated. Add chili, cayenne, cinnamon and salt.
Once consistent and smooth, add remaining milk and heavy whipping creme. Do not bring to a boil.
Shakshuka
(Danielle's recipe was sadly not included in the article, but it was so wonderful, I made it at once back home from my notes with her, and am adding a recipe here.)
Serves 4
2 TB cup olive oil
1 pound sausage (your favorite flavors)
1 jalapeno, stemmed, seeded, and finely chopped
1 red pepper, chopped
1 yellow onion, chopped
5 cloves garlic, crushed then sliced
1 teaspoon ground cumin
1 tablespoon paprika
1 28-ounce can whole peeled tomatoes, undrained
Kosher salt, to taste
3 eggs
1 tablespoon chopped cilantro
Heat oil in a skillet over medium-high heat. Add sausage, break up and cook until browned. Add chile and onion and cook, stirring occasionally, until soft and golden brown, about 6 minutes. Add garlic, cumin, and paprika, and cook, stirring frequently, until garlic is soft, about 2 more minutes.
Put tomatoes and their liquid into a medium bowl and crush with your hands. Add crushed tomatoes and the liquid to skillet, reduce heat to medium, and simmer, stirring occasionally, until thickened slightly, about 15 minutes.
If the consistency is too thick, gradually add a bit of water.
Season sauce with salt.
Crack eggs over surface. Cover skillet and cook until yolks are just set, about 5 minutes.
You can also put the skillet (if oven proof) into a 350 degree preheated oven for about 10 minutes until the eggs are set.
Sprinkle Shakshuka with cilantro, and serve with pitas, for dipping.
A sprinkling of feta would be a great add, as well.