I am embarrassingly behind in sharing much of this, and last year's, works, commissions, and projects. As this year winds down, I'm making an attempt to update those happenings.
Without rhyme or reason to the sequence, let's just start with a story I photographed this past spring of the lovely and multi-talented make up artist/prop stylist/foodie, Bridget Henry, for the always wonderful Edible Community slightly north of us, Edible Columbus, called The Heart of the Home, penned by writer Claire Hoppens.
Bonus, there is a recipe included – Bridget's Peruvian mother in law, Edga's, mouthwatering Empanadas.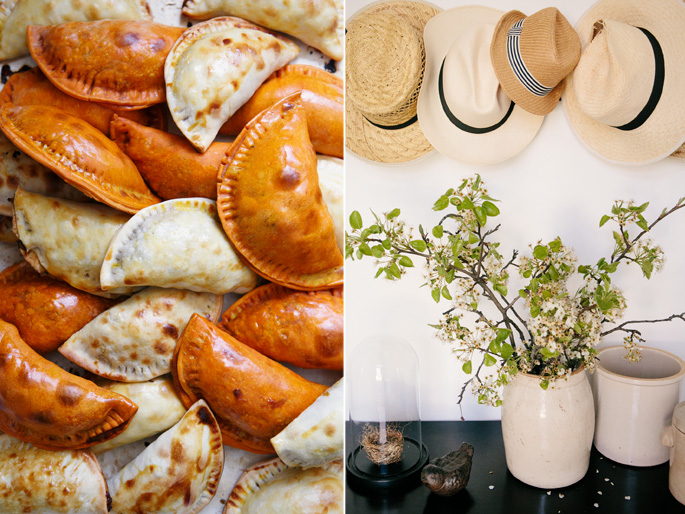 Here are a handful of additional images from our photo shoot, that include Bridget, her sweet and handsome husband, Helder, and their beautiful daughter, Bianca Mirabelle – as well as, the issue spread, and recipe, below.
Thank you to Edible Columbus, and Colleen Leonardi, for another great opportunity to contribute to your informative, and always gorgeous, magazine; and to Bridget, for letting me hang out (and eat) with your delightful family for the afternoon.