A VISITING ARTIST SERIES
Come and join in as artist and fine art/conceptual photographer, Melissa T. Hall, teaches us how she works with ENCAUSTICS to add intriguing textures, depth, additional color, and visual interest to her printed photographs, and then, guides you through working on your own images.
Melissa T. Hall is a fine art photographer based in Lexington, Kentucky.  Her work captures the whimsical and the surreal.  Inspired by locations both natural and man-made, she creates her visual narratives with vintage props and costumes.  Melissa's work is built by combining photographs with translucent layers of encaustic medium, oil paint, and pastels. Integrating her photography with encaustic processes allows Melissa to further blur the line between reality and narrative.

WEBSITE/BLOG
The word encaustic originates from the Greek word "enkaustikos" which means to burn in, and this element of heat is necessary for a painting to be called encaustic.  The Greeks first used heated beeswax to seal ships but then realized that it would hold pigment and made a pretty durable painting medium. Heat is used throughout the process, from melting the beeswax and varnish to fusing the layers of wax. Encaustic consists of natural bees wax and dammar resin (crystallized tree sap). The medium can be used alone for its transparency or adhesive qualities or used pigmented. Pigments may be added to the medium, or purchased colored with traditional artist pigments. The medium is melted and applied with a brush or any tool the artist wishes to create from. Each layer is then reheated to fuse it to the previous layer.
I've also had the privilege of learning from Melissa, and here are some pieces I created from this process/application, as well as, examples of finished prints mounted on both, wooden frames and on mat board floating inside an open frame.
• CLASS DETAILS •
Provided Materials:
All Encaustic raw materials, supplies, and tools
Additional encaustic paints
Oil paints and brushes
Trimming and adhesive supplies
Supplies and Materials to bring:
Up to 4 printed photographs *they MUST be printed on a fiber based paper, NOT resin/plastic/glossy, or the like – please inquire if you're not sure you understand this
An apron/shirt/coverup to protect your clothing from the wax
OPTIONAL – if you would like to add additional collage elements to your printed photographs, such as specialty papers/ephemera, found objects, pressed flowers, dress patterns, etc.
OPTIONAL – if you would like to either mount your photographs to wooden blocks OR to matte boards, please bring either, and be sure your photographs are already printed and sized to either option.
(The frames used in my above examples came from IKEA with a custom cut mat opening, and the wooden boxes from BLICK'S) – Be sure to give yourself ample ordering/shipping time, if using)
Water, coffee, & tea – throughout the day, a light breakfast snack, and sandwich lunch, will be provided.
January 31st
10am till 4pm
The class will be held at Gina Weathersby Photography Studio
2530 Spring Grove Avenue
Cincinnati, OH 45214
Class size is limited to 10 people.
$150
CLICK ↓ TO PURCHASE A SEAT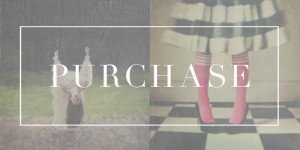 Once you've registered,  your PayPal receipt will act as your confirmation.  I will be in touch 1 week before the class with any last bits of information. Please make sure to include your main email address on your PayPal form if your main address is not your PayPal email address.
All sales are final, however, if something comes up, and you can't attend, you may transfer your seat to another attendee, but please inform us of this so that we may email them any past or future information.
Please let me know if you have any dietary restrictions, as well.
As always, don't hesitate to contact me with any questions at gina@ginaweathersby.com
Melissa and I are looking forward to seeing you all there!