I recently had a conversation with another artist friend, a conversation that comes up quite frequently, in fact, about how the desire/need/drive to create art is deeply rooted in our DNA, our souls. It's almost 'serial' like. Personally, I can only go for so long without it, before I NEED to create 'something.' A strong, deep, driving, primal desire to create. It is real, and without it, life is not as productive, balanced, or happy, for me – or, for anyone else around me.
It seems that approaching my personal shooting projects in the form of color studies has been my method of choice, these days. This, together with my natural inclinations towards maintaining a very tight color palette, simple props, simple lighting, strong compositions, and I'm a happy photographer girl.
Most days, I start out with a story, a story board, maybe a few sketches, most certainly a shot list – all aimed in helping me to pre-visualize the outcome, to create enough imagery for an interesting and versatile layout, and, of course, ultimate control.
Other days, I just want to let go. I start out with one item, a color, a texture, or a mood, and create from the hip.
This was one of those 'other' days.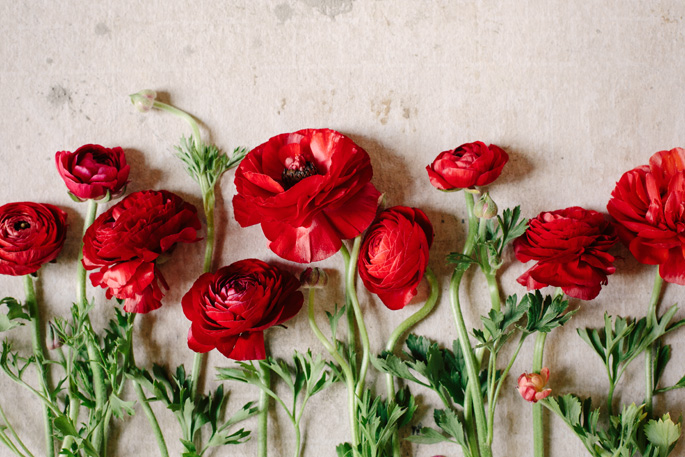 A small bouquet of inherently gorgeous crimson ranunculus, a cupful of thawed, frozen cherries – not the prettiest, but for a frozen cherry smoothie (recipe at end of post) – and a found broken, stained (perfect) surface that was headed for the garbage. From there, my goal was simply to see where it would go.
Cue…shut the studio door, pull the drapes open, crank the music way, way up. Go.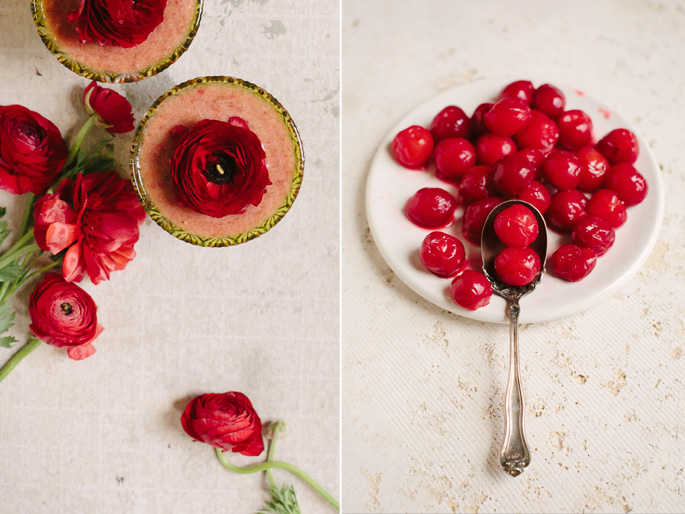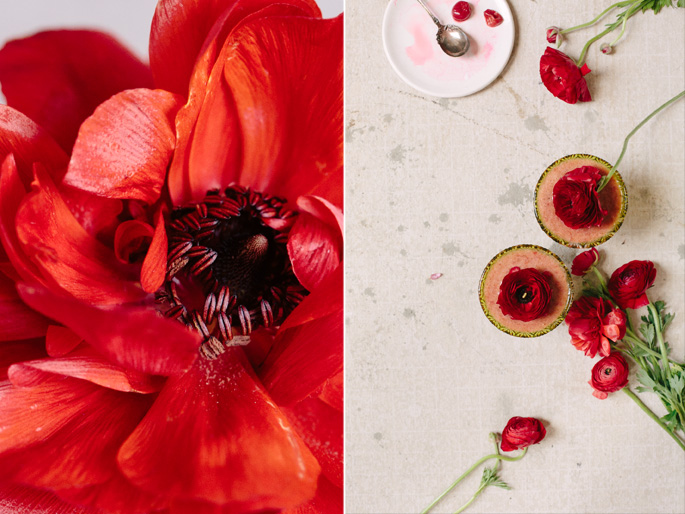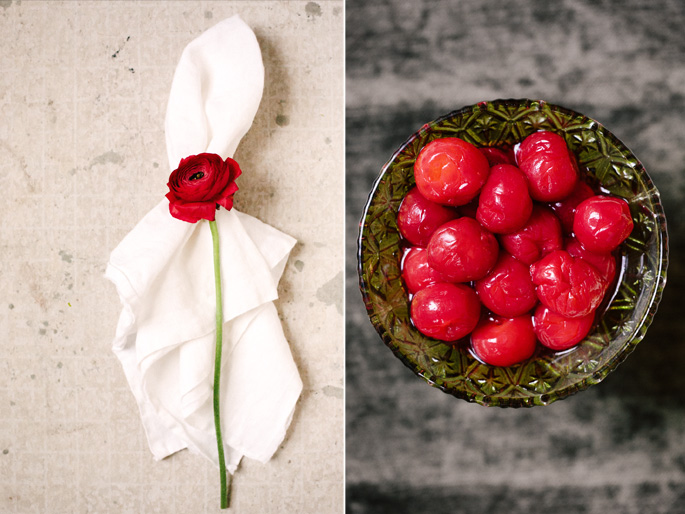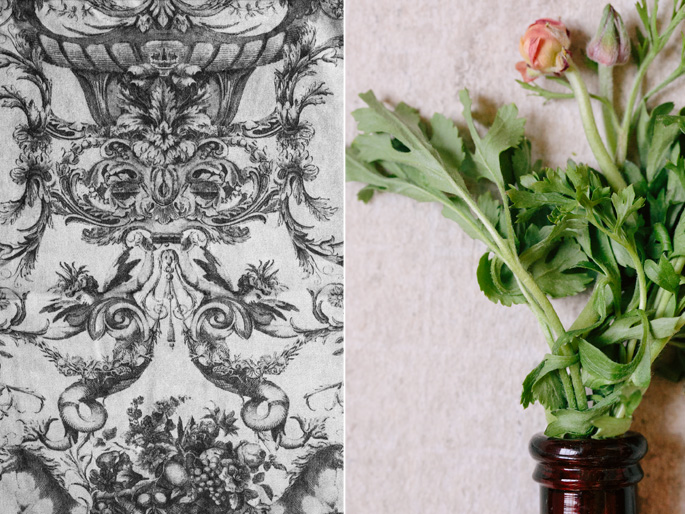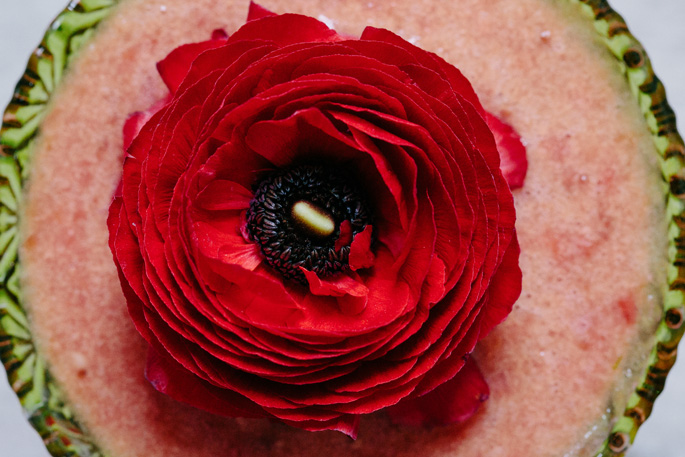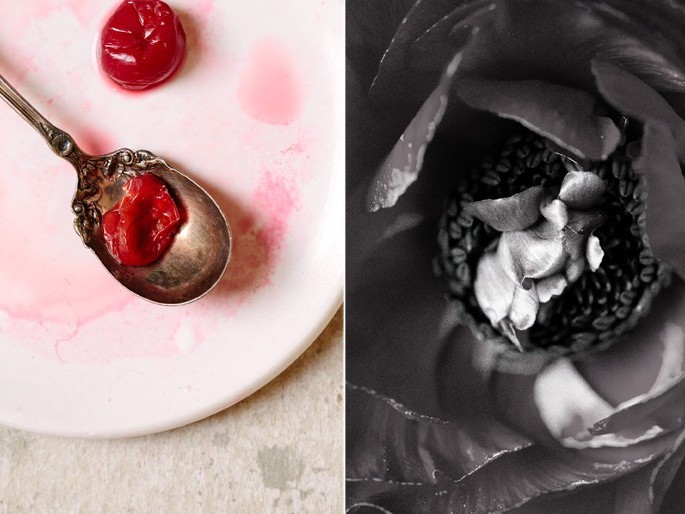 Tart Sour Cherry Smoothie
(via Kyras Kitchen Blog)
Makes 2 small portions
Ingredients
100 grams frozen (sour) cherries
100 grams banana, no peel
Juice from ½ orange
½ tsp cinnamon powder
1 tsp anise seeds
50 ml hot water
Fresh basil, to taste, roughly chopped
Instructions
Soak the anise seeds in boiling hot water for 3 minutes or so. Strain and keep the fluid. Place cherries, banana, orange juice, anise seed water and cinnamon in blender and blitz until creamy. Pour and sprinkle with some roughly chopped basil. Enjoy asap or store airtight in the fridge.